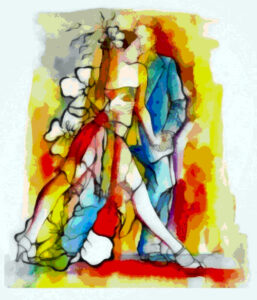 For those of you in the Newcomers Club (and it's never too late to join!), the studio is offering a special package for couples:  2 group lessons (Nov. 16 and Dec 1 at 7:30 PM) and 2 private lessons (scheduled with each couple individually) for just $150/couple (a $270 value!).
Whether you'd like to refine your technique for the Dinner Dance event on December 9th, or you feel you have two left feet and want to learn some simple moves to improve, this program is a fun, ideal way to learn.
The studio is located at 1891 S. 8th Street.  Lessons are given by Gia Zaridze Birtviseli, an experienced and certified dance instructor who will put you at ease on the dance floor.
FMI:  Call Gia at 302-252-8535. He will fill you in on all the dances you can learn.