Meet Gia
Gia is a professional ballroom and Latin dancer, competitor, and teacher from the country of Georgia
"I learned to dance my country's folk dances at a young age. Ballroom and Latin came later. While I pursued a college degree in technology, my love of dance prompted me to open my own dance studio."
For 15 years, from his studio in Tbilisi, Gia taught, performed and competed across Europe before emigrating to the United States.
For the past 6 years, Gia has been teaching in studios in Delaware, Pennsylvania and Maine. Now here in Amelia Island, he hopes to establish a new home base.
"I am a very passionate person and dance gives me a way to express this. Teaching gives me a way to share this passion with others."

In addition to his professional dance experience and teaching skills, Gia is a certified adjudicator (Competition judge) in the World Dance Council and a member of the National Dance Council of America.

After-work fun
When he's not on the dance floor, you might find Gia running, enjoying his coffee (a lot!), playing billiards or just enjoying Amelia Island – saying hello to every dog that wanders near him.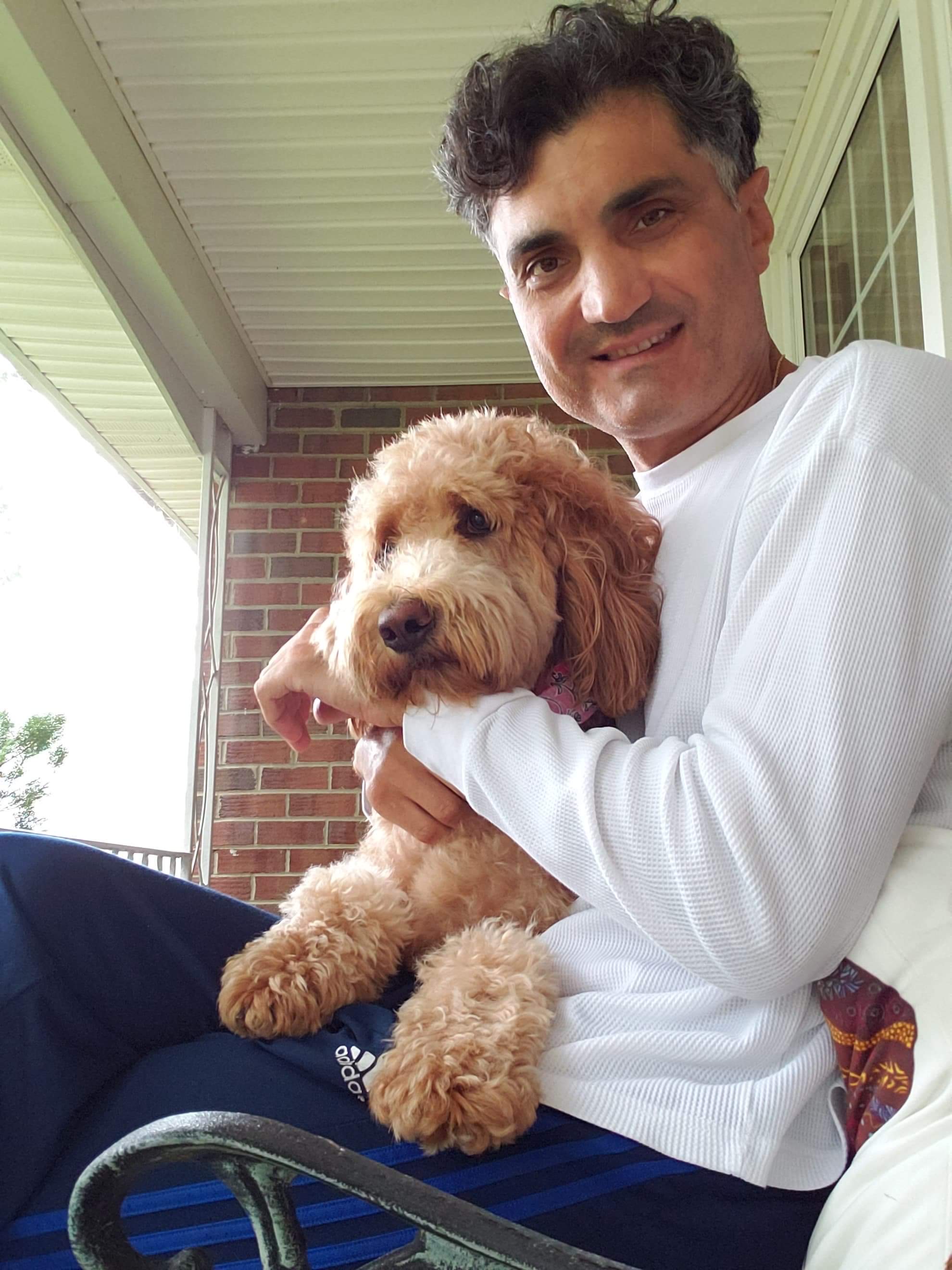 Gia and Maggie, his favorite Goldendoodle
Hover/Tap to Enlarge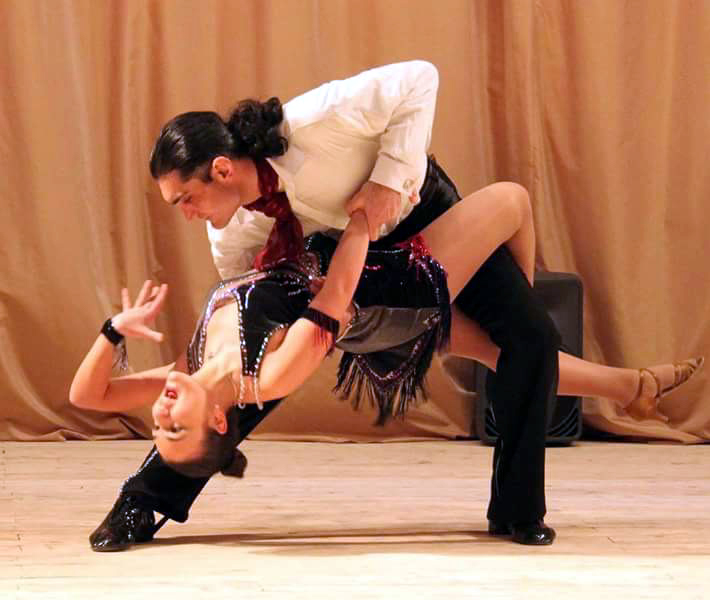 The 5 things Gia loves about dance
Seeing a person new to dance, learn to fully enjoy it and revel in it
Watching a girl grow from a shy mover to a confident performer
Taking a student to a competition and winning
Playing a part in a couple's wedding and making special memories that will last their lifetime
Helping seasoned dancers go to the next level and get even better at what they love
---