THANK YOU to all who surprised me with this early birthday party — It was very, very special. Can't believe you made Georgian food and even a Happy Birthday sign in my native language (not an easy task, for sure!).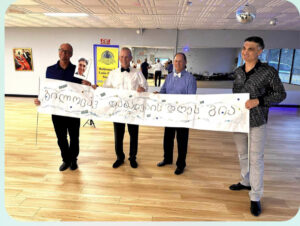 Erma hand painted "Happy Birthday" in my native Georgian language onto this banner.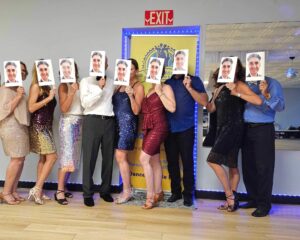 Students say ALL dancers want to be me — seriously?!?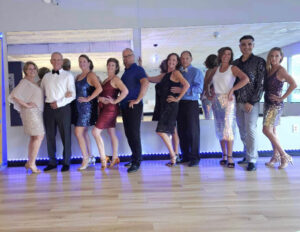 The party's line up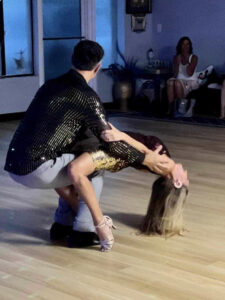 Claudia bends over backwards to please me when she dances — sometimes as least!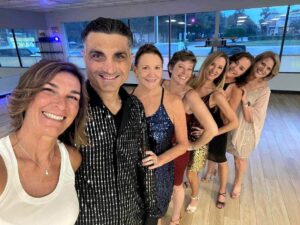 The support from these lovely ladies is amazing — and so appreciated.