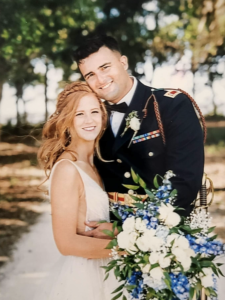 .  It's such a privilege to choreograph and teach the wedding dance — and this couple did a great job. You both were fast learners and put a lot of work — and heart — into it.  The enthusiasm you brought to the dance floor was terrific!
Thank you for sharing photos of the special day, and I'm sure your first dance together as husband and wife was beautiful.. Congratulations and best wishes for your journey ahead together.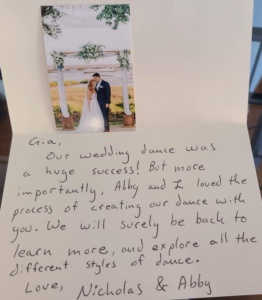 .  This note touched my heart!  Thank you!