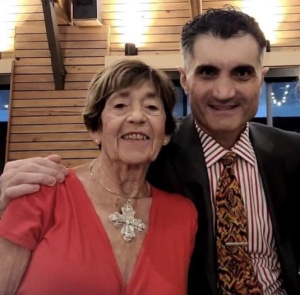 In Memory of Glorianne Parisi
With heavy hearts (and feet), we mourn the passing of one of our students, Glorianne Parisi.
She brought great joy and enthusiasm to the studio, joining our ladies' group classes as well as taking private lessons to continually improve her dancing.
Glorianne's passion for dance, music and life itself was infectious. Her big smile and "can-do" attitude made her an inspiration to others. We will miss her.
RIP